Country Group Securities offers CGSetrade, a comprehensive site for online stock trading, via our www.cgsec.co.th/etrade website. We provide our clients with a package of real-time information on Thailand's stock market as well as access to our comprehensive research products online and allow you to trade easily in the real-time quote page. The 24-hour service allows you to not only monitor the status of your orders but also to check your transactions and stock portfolio, deposited funds, and purchasing power at any time.



CGSetrade applies the highest level of internet security available - 128-bit SSL (Secure Sockets Layer) technology, in addition to our firewall system, to protect your account and personal details. This includes network security, user authentication and privacy.

With CGSetrade, you will find our easy-to-access features for your investment decision including.

Real Time Quote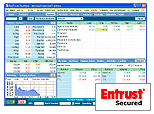 You can get real-time stock prices, five bids/five offers, daily trading information, average prices, trading volumes, and intra-day price graphs. You can create your own customized list of stocks (up to 50) showing the last executed price, the change from the previous day's close, volume, and high/low price of the day. You will also have a market ticker showing all executed transactions (i.e. stocks in play) in the market. In addition, you can follow what is going on in the world's major stock markets and track the exchange rate of major global currencies.





Technical Analysis



Our user-friendly comprehensive technical analysis provides another key to making investment decisions. You will find the useful indicators including.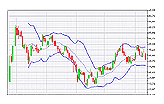 - Moving Averages
- MACD (Moving Average Convergence Divergence)
- RSI (Relative Strength Index)
- Fast Stochastic
- Slow Stochastic Parabolic
- OBV (On Balance Volume)



In addition, you can draw Trend Line, Parallel Line, Link Parallel Line and Fibonacci for searching the buy and sell signal of stocks. Finally, you can save your technical analysis work for future stock forecasting.



Research




CGSetrade enables you to access more than ten research products online, which provide the latest information updated to investors. Our economic monthly, market review, company report, and strategy update, prepared by our highly qualified research team, are widely read and often recommended as a valuable source of data, news and stock tips and information.



Country Group Securities' research team consists of 12 equity analysts who provide a comprehensive and fundamentals - based coverage of the main listed companies in the Thai stock market. All major sectors are covered and the 120 stocks under our coverage account for approximately 70% of the SET's total market capitalization.




Chat Room




Country Group Securities 's chat room is a real-time portal where investors can ask our professional analyst about any various important information and techniques for trading stocks.








Mobile Trading




Enabling investors to have convenience while traveling. Investors will be up-to-date with various important information, can trading anywhere anytime, update stock prices and stock indices. It is easy to send your orders through GPRS with a low commission rate and a small service fee for GPRS services from your mobile operator.